Korean Spinal Neurosurgery Society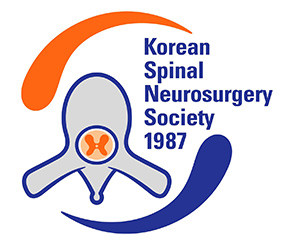 KSNS celebrated its 30th year in 2017. It was formed as part of the KNS in 1987 and has grown from 57 dedicated members to over 1600. The purpose of the Korean Spinal Neurosurgery Society is to improve clinical and basic research of spinal neurosurgery and to promote academic communication and social intimacy between members. As part of this mission, it publishes the Korean Journal of Spine and holds an Annual Academic Meeting and Training Seminar.
Korean Spinal Neurosurgery Society
Department of Neurosurgery,
# 407, Dong-A Villate 2nd Town,
350 Seocho-daero, Seocho-gu, Seoul
Tel: +82-02-585-5455
Fax: +82-02-523-6812
E-mail: ksns1987@gmail.com
Korean Society of Spine Surgery

The KSSS publishes two journals in two languages, hosts two annual meetings in spring and autumn, and is the longest-running organization specializing in the spine in Korea. It endeavors to create optimal care for patients with spinal diseases through education for both professionals and patients as well as the support of research by its members in the name of advancing the academic field of spinal surgery.
Korean Society of Spine Surgery
88 Olympic-ro 43-gil, Songpa-gu, Seoul
Tel: +82-2-483-3413
Fax: +82-2-483-3414
Email: office@spine.or.kr / korspine@naver.com
Korean American Medical Association
Founded in 1974, the Korean American Medical Association (KAMA) is a 501(c)-6 non-profit medical organization representing Korean American physicians from all generations. KAMA promotes scholarship, professional excellence and unity among its membership and chapters nation-wide.
Korean American Medical Association
420 Lexington Avenue, Ste. 310
New York, NY 10170 USA
Tel: 646-783-6097
Fax: 646-783-6098
Email: info@koreanama.org